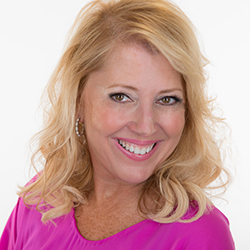 Athena Golianis: CEO, Creator PINKK LLC and President, Founder of AGW Idea Group, Inc. She has worked on venerable blue chip brands like Arthur Andersen, Sears, Kraft Foods, Wal-Mart Sam's Club, Hillshire Farms, Sara Lee, Midas, Alberto Culver haircare brands,  (Unilever) Beltone, City of Chicago  in addition to name a few  for many formative years. In 2005 she became a dedicated entrepreneur and opened her own agency AGW Idea Group and has successfully run her marketing consulting and branding agency for over 15 years and continues to do so. She has launched start ups and helped to grow and rebrand others like: VENeffect, BreatheAmerica, Precison HealthCare, Citadel Healthcare, Kiva Recovery, Diamond Bank (now Wintrust) amongst others.  At this time as she is also taking her understanding of building brands to create PINKK and use her experience and knowledge to empower and inspire, coach and mentor and provide resources for women with this brand experience and platform.
---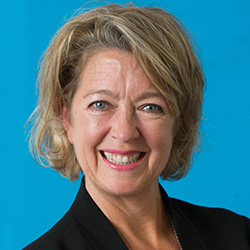 Kathy Jo Van: Advisory Council Leader & Mentor
In July 2017, Kathy Jo Van retired from a long career in the electrical industry to start another chapter of her life.  She now provides coaching and mentoring workshops that empower individuals to understand the value of mentoring and how to take a very intentional approach to capitalize on the benefits.
She was recently awarded the 2018 NAED (National Association Electrical Distributors) Women In Industry Trailblazer in recognition for the positive impact she has on supporting women in her industry. (an industry that, by the way, is 89% white male).
She volunteers on the board of the American Marketing Association Chicago Chapter.
She is an amazing mentor and coach!
---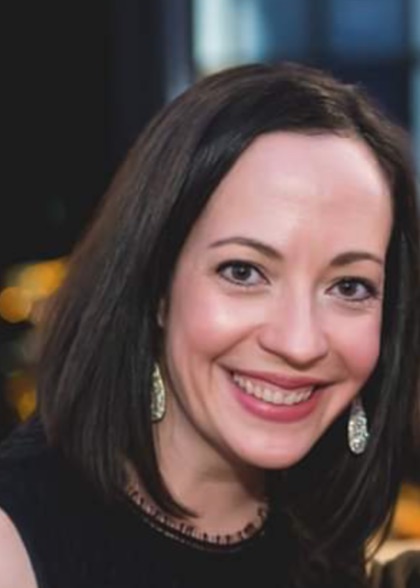 Tita Arroyo:  Mentoring Program Manager
mycoach@lifelovesco.com
linkedin.com/in/tita-arroyo-68168431
National Board Certified Health and Wellness Coach, Functional Medicine Certified Health Coach at LIFE LOVES Health Coaching and Sr. Procurement Specialist at Intelsat.  Tita's varied corporate career includes managing customer accounts for Emerson Electric, Mars Incorporated and currently Intelsat (formerly Gogo Commercial Aviation). Her true passion lies in cultivating a natural and healthy lifestyle while maintaining a positive mindset, and empowering others to do the same.
As a National Board Certified Health and Wellness Coach trained in Functional Medicine her mission is to empower and equip you with education and resources to help you take control of your health and make lasting change. Functional Medicine uncovers root causes to disease and allows your systems to function optimally through lifestyle changes in nutrition, sleep, exercise & movement, stress reduction and relationships. Her Health Transformation Program offers coaching, community and connection which are proven keys to accountability and long-term success. You can create a renewed, better, healthier version of yourself in as little as six weeks.
Tita stays active in the community as our PINKK Mentoring Manager and as Associate Board Member and Engagement Chair for Facing Forward to End Homelessness. She lives in Chicago with her energetic Boston Terrier/Boxer mix Moonpie.