PINKK Membership is GIVE BACK GET BACK: "Never doubt that a small group of thoughtful, committed citizens can change the world; indeed, it's the only thing that ever has."
– Margaret Mead
DONATE  to PINKK https://www.paypal.com/donate?hosted_button_id=3TENJ5E3VJYTE
2021 Membership ONLY Offering includes
Website: membership only access to entire site including:

Online Membership Directory:  The online member directory enables members to update and manage their own profile and connects the entire membership for networking
PINKK Story Telling page: with stories of our most noticeable women

Share your story online or in person at one of our events

PINKK TOOL KIT access in our RESOURCE CENTER now organized by
POWER  INSPIRATION  NETWORKING  KNOWLEDGE KINDNESS including: networking assets and direction, resource books/ links, recruiters info and

NEW PROPRIETARY ORIGINAL CONTENT in our PINKK TOOL KIT
White papers and business resources including

Public Relations Tool Kit
How to Elevate Your Capabilities and Career through Mentoring
Marketing Consulting at discounted rates
Library of Podcasts and webinars from  contributors, mentors and coaches Q2

Discounts on products for limited time
Mentoring and Coaching (at a discounted rates and mentor program member only rates)
Events to inspire and network and MEMBERS ONLY events all at a members rate ( some are FREE for  PREMIERE annual members only as well)

See our events page for past and current
HOW YOU CAN GIVE and be included:
BE a  PINKK SPONSOR!
DONATE TO PINKK https://www.paypal.com/donate?hosted_button_id=3TENJ5E3VJYTE
APPLY for PINKK Brand Seal of APPROVAL: terms and conditions apply
Be a coach, mentor or advisor or consultant (apply now on line to be part of PINKK team)
Contribute to our TOOL KIT (content to be reviewed and approved)
Make a donation that will go to PINKK spotlighted charitable organizations throughout the year
NEW ANNUAL  Awards
Partnerships & Alliances via networking opportunities
PINKK Group and Corporate  Memberships available contact us for details.
If you have interest in joining PINKK as a group or have questions now, please do not hesitate to contact us to learn more about this beneficial level of membership and to qualify for discounted rates. Contact us @ INFO@PINKKNOW.com
What we are talking about with PINKK is truly understanding what others want and then offering a solution with resources that matches women's needs.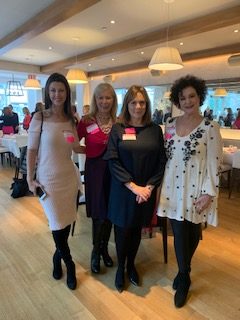 The underlying principle enabling this approach to work is that in a very divided space one of the great insights is that nothing brings us together as a community more than helping others… and creating success stories that are relatable.
We want to hear from you as to your needs and wants and will develop as we grow with YOU!
"Never doubt that a small group of thoughtful, committed citizens can change the world; indeed, it's the only thing that ever has."
– Margaret Mead