MENTORING PROGRAM UPDATE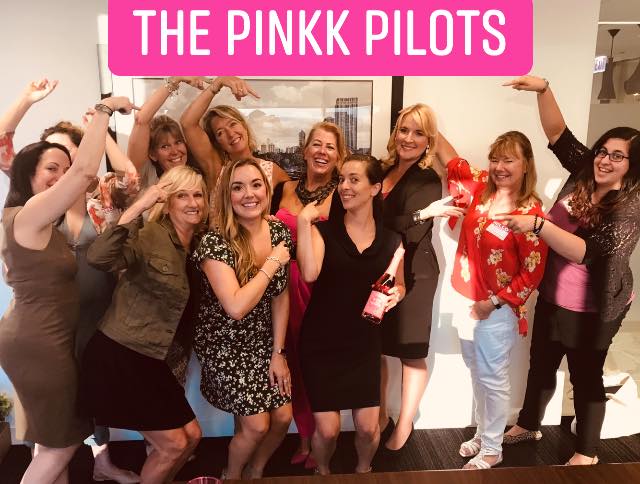 We are delighted to officially announce that our PINKK Mentoring 2020 Program will launched as planned this month. As the Founder of PINKK I am committed to making this a successful program for all this year. We are all in this together.
This current crisis reinforces our need to be there for our community during these challenging times and further supports the PINKK mission of women supporting women from all walks of life. It matters. Knowledge and Kindness are two key tenets of PINKK that are needed now more than ever.
We have thoughtfully evaluated all and we will move forward and launch our program to meet the needs of our community. We will be agile and adapt and as we need to with virtual, on line or other accommodations and management as deemed appropriate. Of course, the well being of our community is our first priority as always. This is no different.
Call for applications will go out April 22.
Below is additional information on the program:
Applications for both mentors and mentees are below for submission as well as a self-assessment which can help us determine how to match up the mentor and mentee teams Upon acceptance we will send you additional course materials to guide the process.
Applications and details will also be sent in advance to those who have expressed interest in being in the program.
The program is offered complimentary for PINKK members and for mentors. For mentees there is a $125 fee that will be due upon acceptance into the program.
Note: Junior membership is $75 and student is $35 so if you fit that category it is more cost efficient to be member and to get all the benefits of PINKK membership.
We also will grandfather in mentees from our 2019 PILOT Program and we are prepared to offer scholarships for those mentees that are in need. You can note that in your application and we will take all into account as we want to be of service to all as best we can right now.
It will be a 12 week program. Here is the working timeline with key dates:
APRIL 22

Call for applications
MAY 16
Deadline for applications
MAY 21

Applicants notified of acceptance into the program via e-mail from PINKK leadership
Initital matching of Mentors-Mentees by KJ Company & PINKK Leadership
JUNE 17


KICK OFF EVENT: Official kick-off meeting for mentor pairs – finalize mentoring matches- note we will determine if live and/ or virtual closer to date
Mentoring pairs meet every other week for 60 minutes for minimum of six (6) meetings.

OCT 13

LIVE EVENT PROGRAM WRAP UP CELEBRATION
#########################
It takes a community to do this. We are delighted that PINKK will again be partnering with KJ Company this year for mentoring management and now have PINKK Founding Member, Tita Arroyo as assistant manager on the program. We have amazing leadership and support for which we are grateful.
WE LOOK FORWARD to another successful mentoring program as we are all in this together. PINKK is committed to being a resource and community of knowledge, inspiration and kindness for all who need it during these challenging times.
Let's do this together with kindness.
ONWARD!
---
COACHING
We have partnered with certified life coach Lisa Pachence this year. See slides from our webinars below:
PPT of Lisa Pachence's webinar Jan 2020: PINKK POWERPOINT Lisa 1.30.20
Three Fundamenatls for Managing Stress https://pinkknow.com/wp-content/uploads/2020/04/3-Fundamentals-for-Managing-Stress-POWERPOINT.pptx
NEW WEBINAR: April 22, 2020, 12PM CST – Webinar with Lisa Pachence
Find Purpose in the Pause: How to Turn Fear into Faith and Ferocity. Invite with details HERE. https://www.eventbrite.com/e/pinkk-power-hour-pop-up-womens-empowherment-workshop-finding-purpose-in-the-pause-turning-fear-into-registration-102365347510 We will continue to offer FREE NEW online webinars over next weeks.
PAST 2019 Launch
We also conducted live on line coaching event on the Power of Intention on July 18, 2019, with certified coach Kathy McCabe. See below for a video clip and a sample PDF (full video and conference slides available to our members in our tool-kit):
There is other information on events page.
Now is a good time to join to get the full benefits of coaching programs now at no cost as a member. https://pinkknow.com/join-now/
Together we will keep growing and making the world a kinder better place for women and for all.
Spread the word and we will grow and inspire together.
---
FUTURE ONGOING PLANS
We will connect women who have a demonstrated interest and want to develop and learn and grow their business and careers through a mentor or a coach. .www.nytimes.com/2018/09/26/smarter-living/why-mentoring-matters-how-to-get-started.html
Here are some additional thought starters : Is Something Off in Your Mentor-Mentee Relationship?
Don't know if you want mentoring or coaching, and what that looks like? Check this out to learn more: https://www.kjcompany.net/news/2018-12-29-do-i-need-a-mentor-or-a-coach