Stay up to date with all of PINKK's upcoming events check here as we update frequently!
2022 KINDNESS IN ACTION in PINKK Style
How PINKK Will LEAD with "RESILITUDE" IN 2022
Live with purpose in 2022 – and YOU do YOU! Let's start the year off right. As promised, we have been offering online webinars and zoom meet ups to connect and inspire with PINKK community and friends on a regular basis now. Our platforms of engagement will be both established and experimental. While we will continue in-person events at the right time, we will focus our efforts towards online channels as means to connect, provoke, inspire, instigate, and galvanize and powerfully spread kindness through storytelling and conversation.
2022 is the year of the women and it is time to INVEST in YOU.
EVENTS, COACHING, WEBINARS, MENTORING, CHARITY & GIVING, POWER HOURS, PINKK on POINTS & MOREWe will begin with our ongoing mindset of safety first and hold our events virtually and move into hybrid (mix of virtual and in person) and then later in the year more live events.
More Events + Workshops in 2022
WEBINARS
Mindful listening skills to build relationships both personally and professionally
How does a mindfulness practice help you engage more fully in your work and personal life? Mindfulness practice also teaches us to use our breath to self-regulate in real-time allowing us to avoid getting sucked into unhealthy ways of communicating and take a pause when we are feeling overwhelmed or defensive. In a nutshell, mindfulness practice teaches you about yourself and this new self-awareness improves every aspect of your work and personal life. 
Becoming a better listener enables you to serve your client's needs better because you are connecting with them and making their needs a priority. Active listening also helps us read a person's body language and mood to better anticipate what they might need to hear from us. I have personally won clients using these techniques because I am now better able to drop my need to "win" them over and just respond to what they need.
Build stronger relationships in work and life. Mindful listening is a skill you can master. Focused attention, active listening, open-ended question asking will be discussed.
About Christine
Christine Carr Head of Agent Development at Luxury Living Chicago, Founder of The Monkey Mindset, and host of "She's On Top" the podcast. Christine's mission is to combine her training, coaching, and mindfulness skills to empower others to grow both personally and professionally. 
Meditation workshop introducing breath-work, meditation and/or gentle movement to your day: February 23, 12-1
Angela Koehler- PINKK member Angie is an Experienced training and development professional providing a holistic approach to career & life choices by connecting the mind and body to guide you to your next right step.
Ayurveda is the sister science to yoga focusing on the holistic healing of the body and mind based on your Dosha, or individual characteristics. The season, your environment and stress affect your well-being and balance of mind and body. The tools used to regain your personal balance are lifestyle choices, 6 tastes, and yoga including meditation and breath work.
Today we will focus on a guided Loving kindness meditation and breath work to create a mindful pause in our day restoring our mind, body, and spirit to balance.
Author of A YEAR IN BALANCE: A Spiritual Guide to Finding Your Next Right Step is a daily spiritual devotional with a reflective theme for each month.
https://www.amazon.com/Year-Balance-Spiritual-Guide-Finding/dp/1639452575/ref=mp_s_a_1_1?crid=3VLD0JFF8HWDT&keywords=a+year+in+balance+angela+cominos+koehler&qid=1641500597&sprefix=a+year+in+balance%2Caps%2C89&sr=8-1
---
Lunch & Learns Series with new PINKK member Jennifer Pestikas
60-minute interactive workshops online 12:00 – 1:00
Speak Up: Asking for What You Want: SPRING: MAY 11
Owning the Room: Presenting with Authority: SUMMER : JULY 15
Overcoming Imposter Syndrome: The Mean Girl Voice Inside Your Head: FALL: SEPTEMBER 14
Led by Jen Pestikas- Brave Women @ Work Founder
ABOUT Jen Jennifer Pestikas is currently the SVP of Business Development at Chicagoland based financial institution. Jennifer is also passionate about helping women take bolder and braver action in their careers.
She founded the Brave Women at Work podcast in January 2021. You can find her podcast in Apple or Google podcasts or your podcast platform of choice. The Power of Brand Storytelling was just released! I was delighted to be a spotlight and part of her powerful series!
---
Creativity Through Craft: Make & Connect – Spring Evening Workshop: April 26, 6:30 – 7:30
Make & Connect workshops are as much about learning new skills and techniques as they are about connecting with others in the community and expressing your creative self.
Yvonne Malone, our new PINKK member, whom some of you met at the November Power Hour, combines her background in strategic planning and marketing with her love of designing and making in a workshop for PINKK. This workshop transports participants away from their day-to-day routines (and possibly their comfort zones!) to tap into their creativity and express their voice with needle and thread. 
YvonneMaloneStudio.com Here is a blog article about the importance of exercising our creative muscle – https://yvonnemalonestudio.com/2020/05/exercising-your-creativity-muscle/
PINKK Panel Inspiration Event:
Hear from amazing women that will inspire with their journeys and stories:
Nominations are being accepted in February please send on!
OCTOBER Date: TBD
HOLIDAY KINDNESS LUNCHEON:
Our tradition continues because you asked: Tuesday, December 6, 12-2 We anticipate we can do a live event again!
Please note: MEMBERS are FREE and/ or discounts for members for all offerings here!
We VALUE our members!
JOIN US!!! BECOME A MEMBER TODAY!
---
POWHER HOURS will continue
https://us02web.zoom.us/j/303421273
THANK YOU to all who have joined us for our zoom power hour shares. We did it together and held over 50 since we launched this series and supported one another with power and kindness and FUN and positive vibes
In 2022 they will be the THIRD THURSDAY of each month (apart from March 17 which will be moved to 3/24).
2022 Schedule: 5:30 – 6:30 CST
1/20, 2/17, 3/24, 4/21, 5/19, 6/16, 7/21, 8/18, 9/15, 10/20, 11/17 & 12/15
WE ARE LOOKING FOR LEADERS for each POWHER HOUR in 2022!
You choose the topic. We can begin by sharing our one word as part of the session, and you lead. Guidance if requested is provided but it is YOUR POWHER Hour of kind leadership. You can share how you are showing up in the world and inspire us all or perhaps ask for feedback on your new project or goal. Inspire and be inspired!
Email info@pinkk.now with your selected date.
Topics can be finalized when you are ready!
Openings for March – December now!
Join us on January 20, 5:30 CST for our FIRST PowHer Hour of the Year!
On 1/20 we will share our INTENTION and your one word for 2022. This is not a resolution as they are plentiful, rather our focus and the space we want to be in as we start 2022. Start with one word and then tell us WHY that word and what that space looks like to you!
Here is the invite and log in information. Save dates above and link to your calendar! New link for 2022!
Time: 5:30 PM Central Time (US and Canada)    
Join Zoom Meeting
Meeting ID: 303 421 273
PASSWORD: PINKK
#####
OTHER THINGS PINKK in 2022:
PINKK on POINTS featuring our SPOTLIGHTS of Women in our PINKK Community Leading with Kindness. These will publish once a month. starting January 15! We are accepting nominations now.
LOOK for other newsletters for key events and quarterly publications. Share with others to grow our community!
Informal gatherings and other pop ups to come. let us know if you want to host and we can support
We need volunteers and intern and other positions open as well. Job descriptions available.
If you have ideas contact us and tell us what you have in mind to lead or organize or how you want to contribute and build our community in 2021 together!
How can PINKK support you? Let's all try and be there for others in whatever way we can. We do not know what others are experiencing. Let's be good to one another. Reach out to me with ideas you want to share.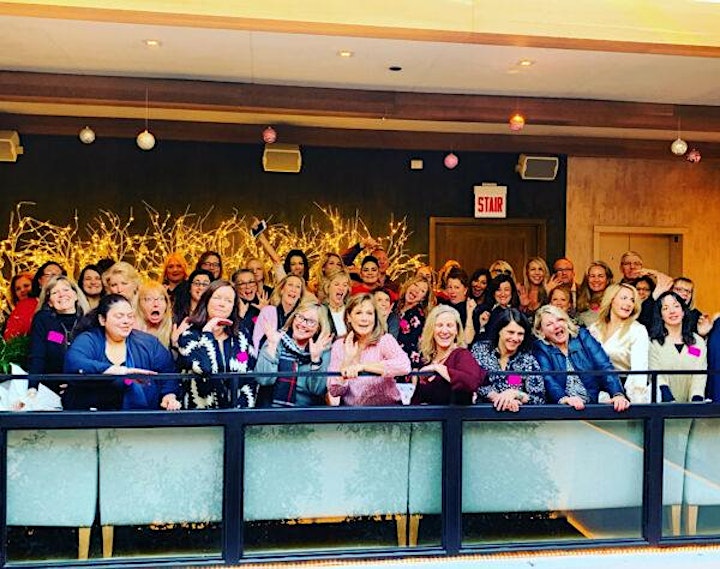 ---
By entering and by your presence at PINKK events, you consent to be photographed, filmed and/or otherwise recorded. Your entry constitutes your consent to such photography, filming and/or recording and to any use, in any and all media throughout the universe in perpetuity, of your appearance, voice and name for any purpose whatsoever in connection with the production presently entitled: PINKK EVENT.
You understand that all photography, filming and/or recording will be done in reliance on this consent given by you by entering the event(s).
---